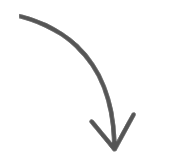 Your Business has
Potential.


We Bring the


Visitors & Revenue.
Let's grow your sales via
highly effective SEO & Google Ads.

NRMA, Rixo, Clearly and 17 others
are already growing their business through our SEO.
Read their stories
Our SEO Focus Means
More Growth

For You.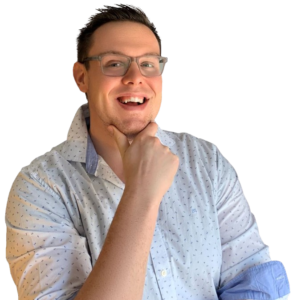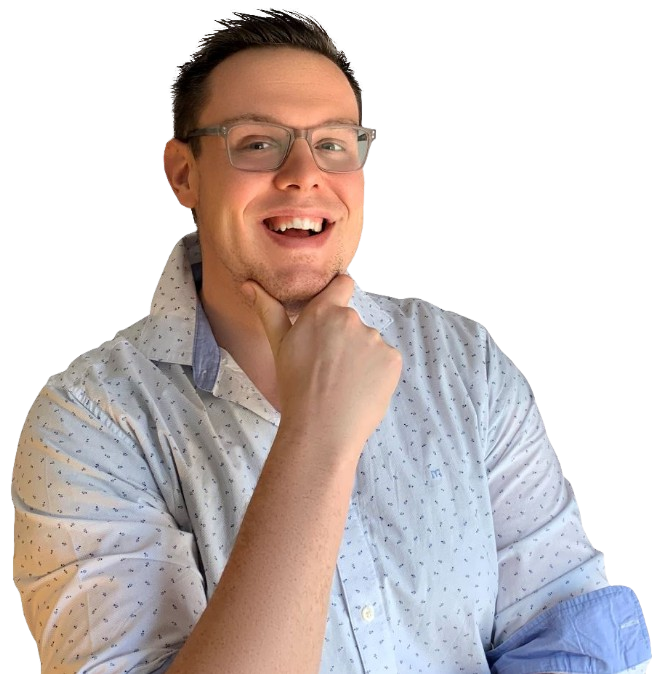 Hi, I'm Marc Moeller 🙌
I grew up in Hamburg, Germany and now live in Perth, Western Australia.


I founded EcomExperts, because I saw that clients needed an SEO provider that can deliver revenue growth, not just clicks or rankings. That's why our "SEO Treatment" is focused only on grwowing your revenue … and yes, I do think of myself as an SEO doctor👨‍⚕️, which makes you my patient 😂!!
We are not here to get half-baked results. We aim to knock it out of the park every time. Being extremely competitive, this is the only way we do SEO.
If it's not going to be a home run, it's not worth starting. Plenty of other providers will sugarcoat things and start projects they know won't succeed. I will never do that.
Growing your business with SEO should not be a gamble. As we face up in search results against generalist agencies that offer everything from Facebook, Instagram, Email marketing and SEO, we show up with our unfair specialist SEO advantage. This makes a winning SEO strategy not only possible but close to guaranteed.
With our strong focus on achieving your sales targets, we create a transparent SEO measurement plan, focusing only on KPIs that meet your business objectives.
For the last 7-years, I have worked every day to build the most robust process for SEO & Google Ads.
The results can be seen in our clients case studies…

NRMA, Rixo, Clearly and 17 others
are already growing their business through our SEO.
Read their stories
Full Transparency & KPI's
What successful
business owners

and

marketing managers

are saying about EcomExperts
"... ROAS & ROI  improved significantly"
Our biggest issue was a rising cost per sale from Google Ads. Combined with the fact that our SEO performance was also laggining behind, our store growth was stifled. That's why we reached out.
After EcomExperts did a complete overhaul of our Google Ads account, including merchant centre, our ROAS & ROI  improved significantly!
We have grown so much since we started working with your team.
Your SEO expertise has helped us reach more people and grow our business.
Thank you for always being available to answer our questions and help us improve our store.
We could not have done it without you!

Sam Warton
Head Of Ecommerce at Clearly
"...Our revenue shot up by 65% within 3 month."
Before working with Ecom Experts, our biggest issue was finding a marketing agency that focusses on the metrics that we care about.
Our decisions are driven by return on investment. Previously we got reports on clicks, visitors and keyword rankings but we did not see the revenue improve.
When we started working with Ecom Experts they immediately setup a tracking dashboard that is focussed on ROI, ROAS and Revenue.
Month on month we have seen a steady improvement in revenue, which has allowed us to reinvest into the SEO and Google ad campaigns.
The results were truly IMPRESSIVE — it showed me the real potential that our business has.
I would 100% recommend Ecom Experts to anyone serious about growing their e-commerce store.

Steven Wigley
Founder of VenueMaestro
There are many more testimonials and case studies from clients that we are not able to share due to NDA agreements.
We always put the privacy and success of our clients above our own goals.
If you have read this far, why not
get in touch
to see if your store is a
good fit
to work with us?  
E-COMMERCE SEO & GOOGLE ADS
CASE STUDIES
The fruits🥝 of our work.
Take a look at our case studies…
Most of our work is locked behind NDAs, and we always put the success and privacy of our clients first. The below is just a small selection of many success stories.
SEO + Google Ads + Bing Ads
Starved for growth, this client came to us for a complete SEO + PPC overhaul. Taking the load of the in-house team was a huge benefit. Monthly revenue has steadily grown each month. Large competitors such as Officeworks have been put in their (2nd) place spot where they belong. Leaving our client with a half million per month increase in revenue. 
Increased Revenue Per Year: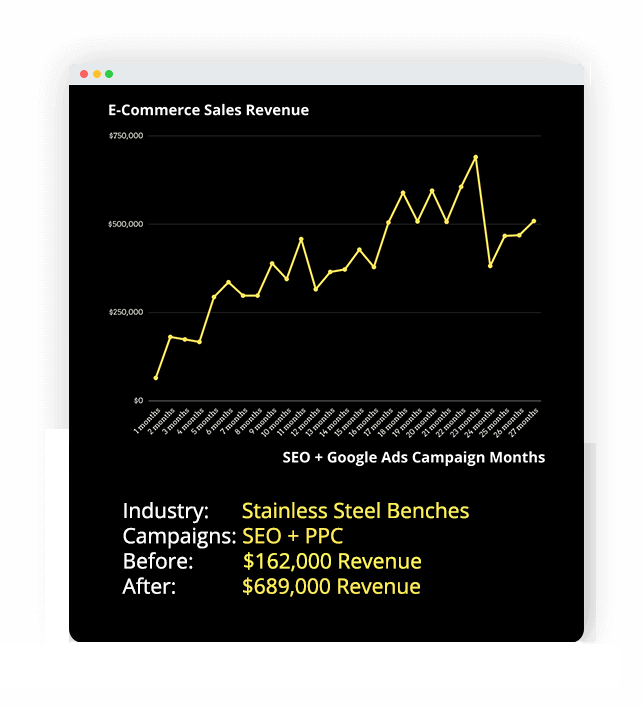 SEO + Google Ads + Bing Ads
Seling Chairs, Bar Stools and Tables is extremely competitive. We helped our client to go from $128k in monthly sales to $500,000.
This involved a lot of product-level SEO and Smart Shopping Campaigns in Google Ads.
Increased Revenue Per Year: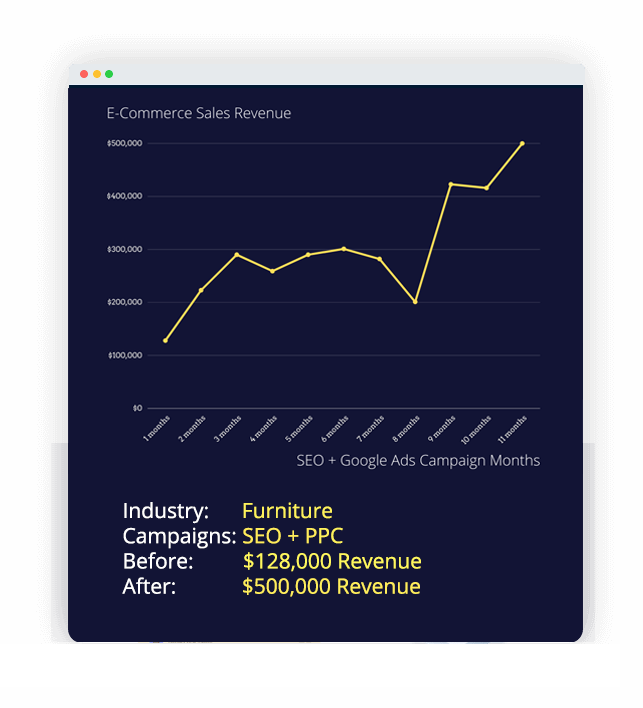 Now, this client is having an absolute blast. For the first time ever, she achieved her $1m per year sales goal. 🎯
She worked with two other marketing agencies before us. Needless to say, both agencies failed miserably. 
Then came EcomExperts, and we unleashed a huge growth explosion for our client. 
Our client had to close her store early over Christmas because we sold out all her stock. Whoops! Sorry, not sorry. 
Because all stock was sold, that meant she had time to take a longer 🌴 holiday.
Three weeks! I was so jealous!! 😂
Client Reached Annual Sales Goal: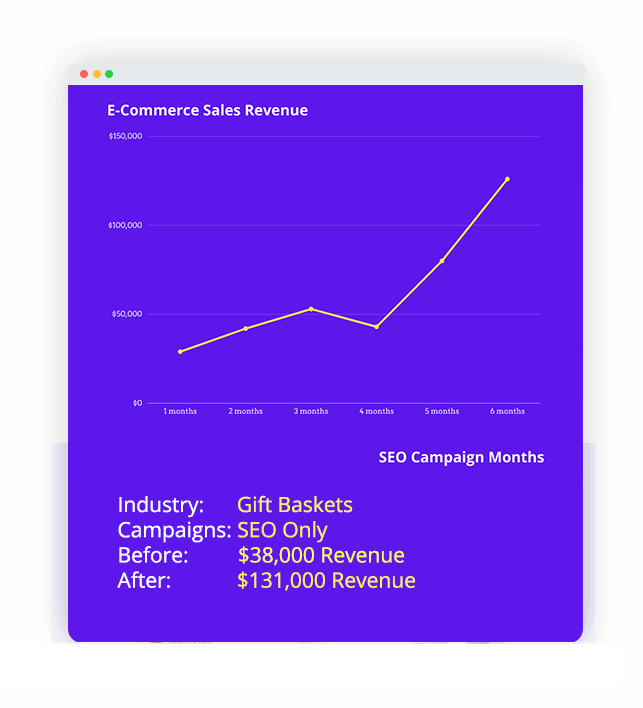 Hospitality/Restaurant Equiptment
Selling to the Restaurant industry in New Zealand is not an easy gig, in particular during COVID. We helped this client break all records and recover from the very harsh COVID restrictions that New Zealand faced.
Going through thick and thin together is what we do. There is no storm that we haven't been able to weather yet together with our awesome clients.
With Google Ads and SEO, we were able to drive an almost $100,000 increase in monthly sales for this client.
Increased Revenue Per Year: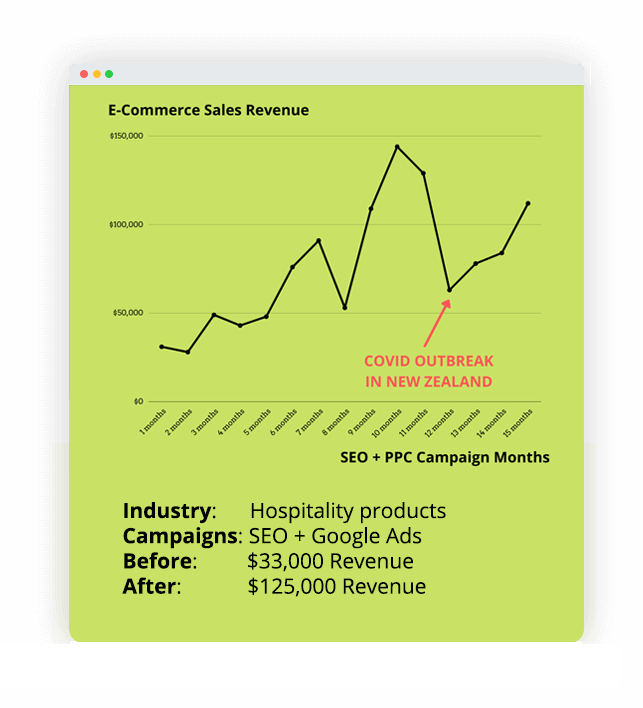 AND SO DOES THE ROADMAP TO GET THERE ...
If you're looking for an SEO & Google Ads specialist to unlock the growth potential of your store, then we are the team for you.
We helped countless clients go from under $100k per month to $1,000,0000 per month and above.
The best part is that every engagement starts with a thorough feasability analysis and SEO roadmap, giving you the confidence that we can walk the walk. A solid plan that you can take to the bank.
Copyright © 2022 EcomExperts. All rights reserved.
Enjoy the rest of your day!